ninjaboy311


Zone Head
Posts: 940

posted January 04, 2007 02:32 PM
---
'00 ZX-12R For Sale
---

Selling my '00 ZX-12R.
$6500.00

Muzzy Sidewinder, Naarden Draglinks, MRE air shifter w/ MPS kill box, 8" over arm with extended chain guard, RC Spectrum chrome wheels with WWB ceramic bearings (without dust covers), 16-48 gearing, BMC Race filters, Power commander, Catalyst drag seat, extra seat cowl, Muzzy billet basket and Muzzy clutch hub upgrade, brand new clutch plates (Zero pases), Shinko front and rear, ZG DB Windshield, Brand new stock Kawasaki crank with receipt, new bearings, new rods, all new gaskets, cut oil pan. Bike will need to be broken in again since bottom end is all new.

Bike is very consistant and has won more than its share of races through the years. Located near Baton Rouge, LA.
Willing to ship within 100 miles of Baton Rouge, LA.

Bike has been 8.95@149 w/150 lb rider, and 9.11 @148 with 205 lb rider, stock motor on pump 93 gas.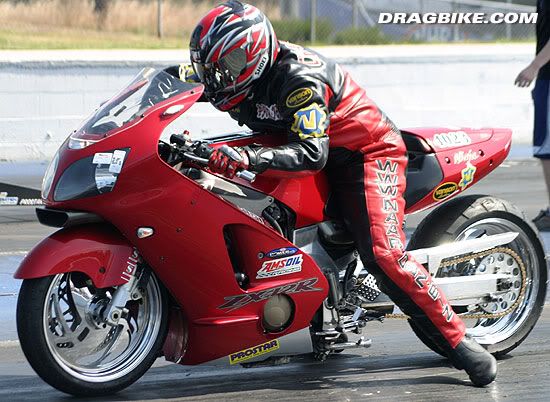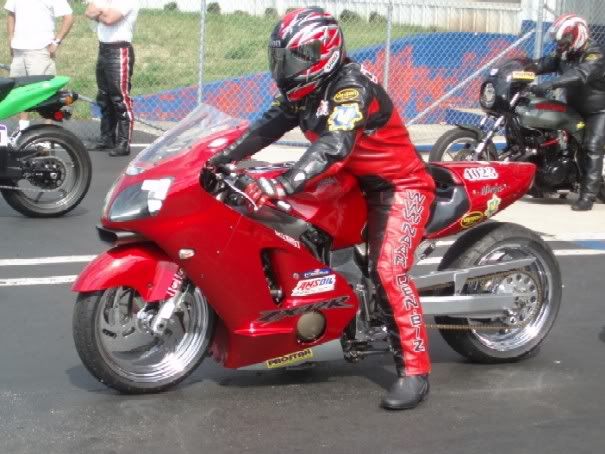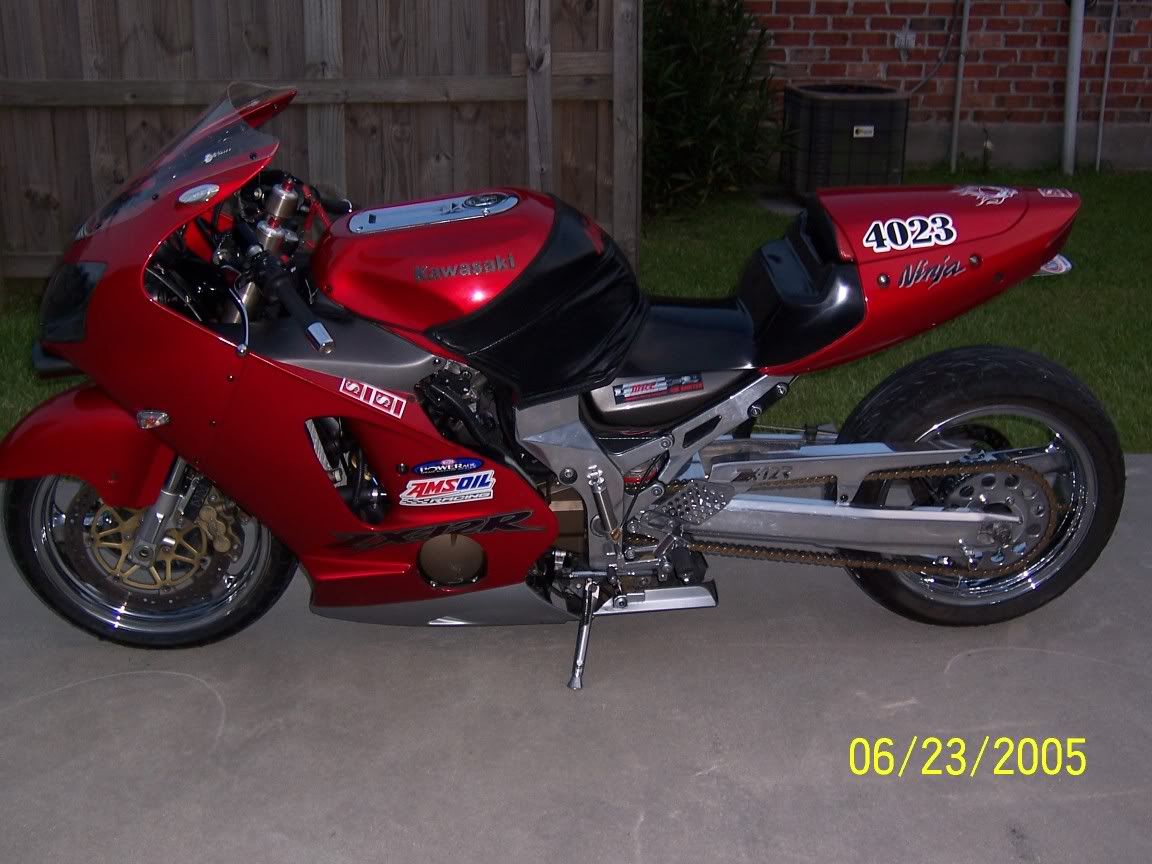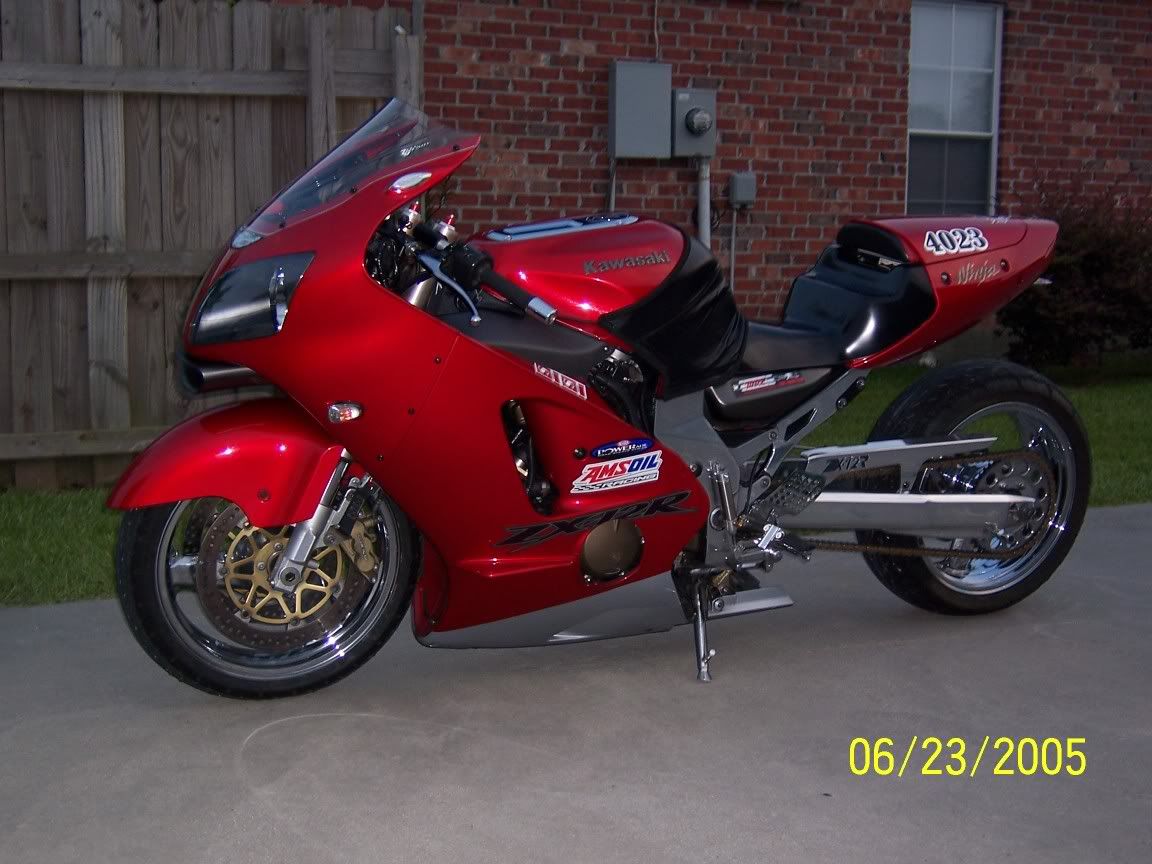 ____________


Naarden Speedlinks Sponsored Rider

Schnitz Racing Sponsored Rider

8.74 @ 152 on stock motor and MR9 (Muzzy Powered), 205 lbs suited
---