Roadeta


Parking Attendant
I ride, I live, I am who I am!
Posts: 4

posted March 14, 2012 02:59 PM
Edited By: Roadeta on 15 Mar 2012 06:16
---
Fitted Muzzy system to my ZX12
---

Just fitted a full Muzzy Titainium exhaust system to my ZX12.
Bought it second hand from the US on ebay $299. A few scuffs on the can, but the system is in perfect condition.
A new Titainium system price is around $2500.
It performs heaps better, feels lighter and more responive.
Next step is to get it on a Dyno to smooth out the throttle responce.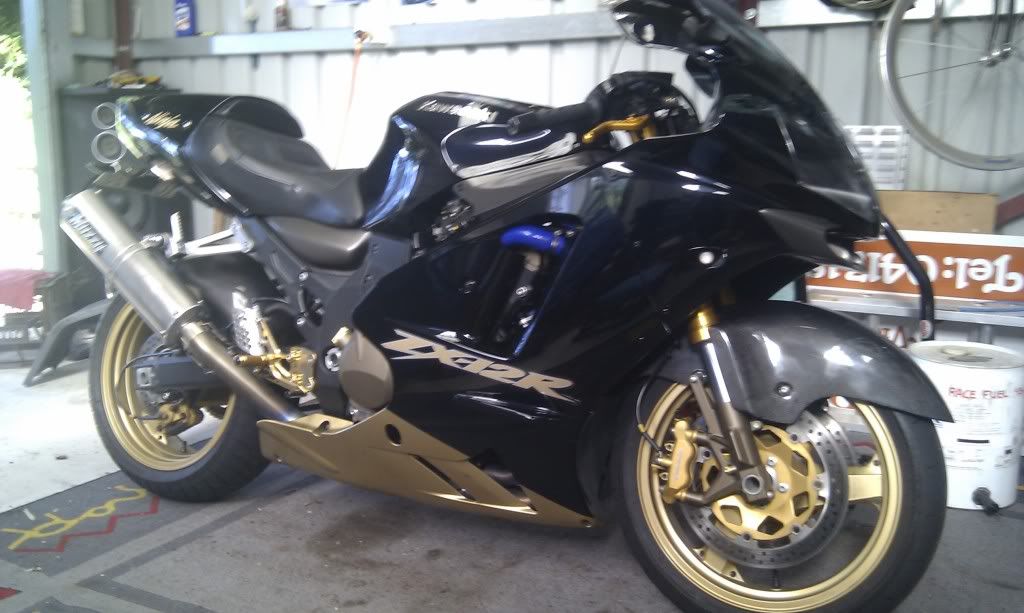 ____________
If you don't ride in the rain, < />
you don't ride.
---